Joomla K2 to WordPress migration
Estimate Your Own Migration Price
Tutorial
Watch step-by-step video tutorial on how to perform data migration with CMS2CMS and just in five minutes you will be ready to complete full data transfer from Joomla K2 to WordPress
Supported Modules
Apart from content, CMS2CMS also transfer the most significant extensions data out of your present website to the corresponding ones on your new web site. So, take a look at the list of available plugin combinations below. Note. So as to migrate data from a plugin on your current website, make sure you set up its counterpart on the new web site before starting your migration setup.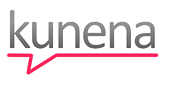 Supported

Joomla!™ Kunena

Migration from Joomla!™ Kunena plugin is supported to Default WordPress Content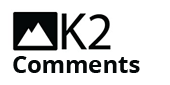 Supported

Joomla!™ K2 Comments

Migration from Joomla!™ K2 Comments plugin is supported to Default WordPress Comments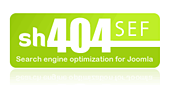 Supported

sh404SEF

Migration from sh404SEF plugin is supported to WordPress SEO Yoast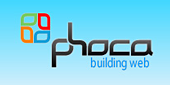 Supported

Phoca Gallery

Migration from Phoca Gallery plugin is supported to NextGenGallery
Save your Time and Efforts for Migration!
All-in-One Migration Service
Your migration requires customizations or you just don't have time to cope with it by yourself? Get All-in-One Migration Service and allow CMS2CMS technicians take care of the transfer for you!
Buy a suitable Support Service Package and your data will be moved according to your needs, saving your time and efforts.
Get Support Package
Migration Setup Assistance — FREE
Get help with establishing the connection between your websites - one of the migration steps. Merely provide your websites' FTP credentials and CMS2CMS techs will set up the connection bridge on both your sites at no cost at all.
We guarantee 100% security to your confidential info.
Get Free Assistance
What People Say?
I asked CMS2CMS team to convert the website content from plants-club.ua to my new site roslyny.com. It was rather unusual switch, because my old site included the functions of shopping cart, but thanks to CMS2CMS and their support team everything was done to the fine fashion and best quality. Many thanks! I recommend this service everyone! Thank you!
I've done the test migration from Joomla to Wordpress and I could not be happier with the results! It even ported over videos connected with the articles, just fabulous. When I get a few technical questions answered and deal with some issues on my side, I AM DEFINITELY coming back to you all to complete the migration. I tried to do this article by article in the past, and it was just too much work. But your process will take away that pain, plus preserve my established links and page ranking. I don't hand out compliments too easily, but you guys are doing a FANTASTIC, HEROIC job. THANK YOU!!!
View all testimonials