Step 1
Establish connection between your sites to perform migration procedure.
Step 2
Before you start Full migration and pay for the service, you can try Demo migration to be sure that everything works perfectly
Step 3
Enjoy your new website and make use of all new possibilities that that your new platform has to offer.
Preserved SEO Juice
Automated 301 redirects keep your rankings and visitors after migration
No Coding or Copy/Paste
Forget about hours of manual work – a few mouse clicks will do the job
15 Minutes Migration
Automated 301 redirects keep your rankings and visitors after migration
Preserved Categories and Content Relations
We won't change anything unless you want us to
During & Post Migration Technical Support
You will get every bit of help needed and even more
Calculate Website Migration Easily
We are pleased to offer the Pricing Estimator aiming to provide you with better clarity and understanding of the entire migration procedure.
Use the Pricing Estimator to measure the cost of your website migration with CMS2CMS. Just provide your details (CMS types and the amount of entities to be migrated) in the matching fields and you will instantly receive the price.
Worth every penny. Saved us many hours of hand-moving data. It got all the data from the old Drupal site and placed it in the new WordPress site. There was a slight hitch with the test, but their support worked it out very quickly. I very much recommend them and plan to use this service again in the future.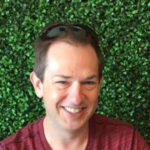 I've done the test migration from Joomla to Wordpress and I could not be happier with the results! It even ported over videos connected with the articles, just fabulous. When I get a few technical questions answered and deal with some issues on my side, I AM DEFINITELY coming back to you all to complete the migration. I tried to do this article by article in the past, and it was just too much work. But your process will take away that pain,(...)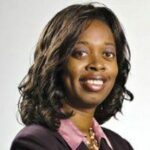 The Hippo roller website used Joomla for five years and to implement the major decision to move to Wordpress meant moving hundreds of articles and images from K2. This seemed like a daunting task until we tested cms2cms. BRILLIANT! All the K2 articles with images were kept in place with their SEF's, including categories, tags etc. IT ONLY TOOK MINUTES! WOW! NO HICK-UPS. Definitely worth the $51! THANK YOU.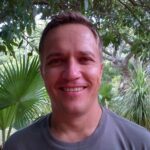 Extra Services
There are 4 levels of support that allow our clients to obtain first class expert assistance throughout the entire migration process. From Basic Package to Ultimate one, they all have been specifically developed to provide our clients with all the support they need from start to finish, from the moment they make the decision to migrate right up to the point they enjoy their brand-new website.
Need Help?