Drupal to Joomla!™ migration
Migrating from Drupal to Joomla is in store for you and you don't know where to start? Then, you're in the right place. CMS2CMS will automatedly migrate your posts, pages, categories, users, comments and other content items from Drupal to Joomla at the speed of light, swiftly and accurately. All you need to do is complete a few-step setup - easy even for a non-coder - and your new website will be on its way. We realize how important is your data safety and protecting it is our top priority. Check our
Privacy Policy
to see how we handle your sensitive details.
Supported eCommerce Modules
Drupal Modules
Joomla!™ Modules
In order to implement e-commerce modules migration on your website, fill in the form below:
Request Migration
Estimate Your Own Migration Price
Tutorial
Watch step-by-step video tutorial on how to perform data migration with CMS2CMS and just in five minutes you will be ready to complete full data transfer from Drupal to Joomla!™
See your website on another platform!Start Free Demo Migration!
Supported Modules
Apart from content, CMS2CMS also transfer the most important extensions data out of your current website to the corresponding ones on your new site. So, check out the list of available plugin combinations below. Note. So as to migrate data from a plugin on your existing site, please install its counterpart on the new site prior to starting your migration setup.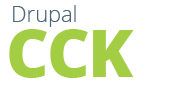 Supported

Drupal CCK

Migration from Drupal CCK plugin is supported to Joomla!™ Kunena, Joomla!™ K2, Default Joomla!™ Content
Save your Time and Efforts for Migration!
All-in-One Migration Service
Your migration requires customizations or you just don't have time to handle it on your own? Get All-in-One Migration Service and let CMS2CMS technicians take care of the transfer for you!
Buy a suitable Support Service Package and your data will be moved according to your requirements, saving your time and sanity.
Get Support Package
Migration Setup Assistance — FREE
Get help with setting up the connection between your websites - one of the migration steps. Merely provide your websites' FTP credentials and CMS2CMS techs will set up the connection bridge on both of your sites at no cost at all.
We guarantee 100% security to your confidential information.
Get Free Assistance
What People Say?
I didn't look forward to migrating the website because it's a pain to do and I was scared i would lose my position in Google for certain keywords. You guys did a really great job because the migration was perfect :) It was also great that you responded quickly to answers or to keep me up-to-date so I'm really happy about the entire process! The website runs very well now and I got rid of all my old Joomla trouble so i am very happy! :) Send my regards to your tech team and thank you for the pleasant conversation about the entire process.
I cannot recommend this tool enough. To be able to migrate a site without having worry about moving the content over is a god send. Best of all it works across platforms, Joomla to Wordpress within a matter of minutes, incredible!
View all testimonials