Joomla K2 to WordPress migration
Automated migration service CMS2CMS enables you to migrate your site content from Joomla K2 to WordPress accurately and flawlessly. You don't have to be concerned about any data losses, everything will be done precisely and in a few minutes. You may forget about hours of copy/pasting as CMS2CMS automates the process of migration. Also, you don't have to be concerned about lengthy website downtime - we guarantee that the source site will be 100% available during the switch period. We deeply recognize the safety and protection of your information and in this way, please, check out our
Privacy Policy
web page and find out how we at CMS2CMS deal with and protect your private information.
Estimate Your Own Migration Price
Tutorial
Watch step-by-step video tutorial on how to perform data migration with CMS2CMS and just in five minutes you will be ready to complete full data transfer from Joomla K2 to WordPress
See your website on another platform!Start Free Demo Migration!
Supported Modules
Apart from content, CMS2CMS also moves the most significant plugins data from your existing website to the corresponding ones on your new site. So, take a look at the list of available plugin combinations below. Note. So as to migrate data from a plugin on your current site, please install its counterpart on the new website before beginning your migration setup.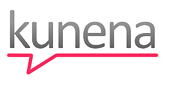 Supported

Joomla!™ Kunena

Migration from Joomla!™ Kunena plugin is supported to Default WordPress Content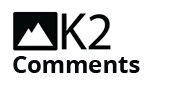 Supported

Joomla!™ K2 Comments

Migration from Joomla!™ K2 Comments plugin is supported to Default WordPress Comments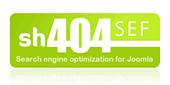 Supported

sh404SEF

Migration from sh404SEF plugin is supported to WordPress SEO Yoast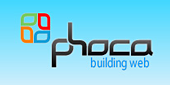 Supported

Phoca Gallery

Migration from Phoca Gallery plugin is supported to NextGenGallery
Save your Time and Efforts for Migration!
All-in-One Migration Service
Your migration requires customizations or you just don't have time to deal with it yourself? Get All-in-One Migration Service and permit CMS2CMS technicians take care of the switch for you!
Buy a suitable Support Service Package and your data will be moved according to your needs, saving your time and efforts.
Get Support Package
Migration Setup Assistance — FREE
Get help with setting up the connection between your sites - one of the migration steps. Simply provide your websites' FTP credentials and CMS2CMS techs will install the connection bridge on each of your sites at no cost at all.
We guarantee 100% safety to your confidential information.
Get Free Assistance
What People Say?
I didn't follow directions right and messed up my migration. CMS2CMS was great and helped me get it all straightened out without any additional charges! It was a bit different because I use WP Multisite but they helped through that additional twist too.
This service is just what I needed to migrate to Wordpress. It saved me hours of work, and its free (with no hidden costs etc.) - incredible! You rock!
View all testimonials