Estimate Your Own Migration Price
The prices for migration are flexible. The cost of data transfer depends on the quantity of content pages and entities for migration. You can calculate the price of your migration using Migration Estimator above
Yes, you can try Demo Migration and have up to 10 content pages migrated to your new CMS for free.
If you are satisfied with the results, you will be able to start your Full Migration.
You can pay with a credit card or using your PayPal account.
It depends on the number of threads/users/posts the forum has got. To calculate the cost of migrating your forum content, use Migration Estimator
We don't provide refunds for completed migrations. Thus, we strongly recommend to use the Demo Migration to check out the results before making the payment.
What People Say?
I've done the test migration from Joomla to Wordpress and I could not be happier with the results! It even ported over videos connected with the articles, just fabulous. When I get a few technical questions answered and deal with some issues on my side, I AM DEFINITELY coming back to you all to complete the migration. I tried to do this article by article in the past, and it was just too much work. But your process will take away that pain,(...)
Genial! Dan la ocasión de probar la migración en un demo y si funciona tienes la certeza que la migración funcionará. En 1 hora! Recomiendo.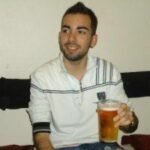 I have completed my migration. Thanks. It was fantastic.