Drupal to WordPress migration
You're about to change your current CMS from Drupal to WordPress? CMS2CMS is the online tool that can handle your site content migration from Drupal over to WordPress with accuracy and ease. You don't have to be a programmer to set up the migration. Just a few quick steps - and your posts, pages, categories, images, users, tags etc are moved to the new site on WordPress. We do everything to keep your data safe, and you can check our
Privacy Policy
for details on how we deal with your info.
Estimate Your Own Migration Price
Tutorial
Watch step-by-step video tutorial on how to perform data migration with CMS2CMS and just in five minutes you will be ready to complete full data transfer from Drupal to WordPress
See your website on another platform!Start Free Demo Migration!
Supported Modules
Apart from content, CMS2CMS also transfer the most important extensions data from your present web site to the corresponding ones on your new site. So, take a look at the list of available plugin combinations below. Note. In order to migrate data from a plugin on your present web site, make sure you install its counterpart on the new site prior to starting your migration setup.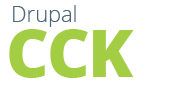 Supported

Drupal CCK

Migration from Drupal CCK plugin is supported to Default WordPress Content
Save your Time and Efforts for Migration!
All-in-One Migration Service
Your migration needs customizations or you just don't have time to manage it yourself? Get All-in-One Migration Service and permit CMS2CMS technicians take care of the transfer for you!
Select a suitable Support Service Package and your data will be moved according to your needs, saving your time and efforts.
Get Support Package
Migration Setup Assistance — FREE
Get help with establishing the connection between your websites - one of the migration steps. Merely provide your websites' FTP credentials and CMS2CMS techs will set up the connection bridge on each of your sites at no cost at all.
We guarantee 100% safety to your confidential information.
Get Free Assistance
What People Say?
Your service is fantastic. I had to redesign site made in Drupal, which i am not familiar with and learning it would take me lots of time. After couple of days of researching articles and forum topics on the subject i felt like giving up and then I found link to Your site on support section of Wordpress site. When i saw it actually worked, i felt like jumping around the room with joy :) Easy, straightforward and within a minutes, if someone told me I wouldn't believe him.
Thanks a lot. This was impressive work! Well done :-)
View all testimonials