Drupal to Joomla!™ migration
Migrating from Drupal to Joomla is in store for you and you don't know where to start? Then, you're in the right place. CMS2CMS will automatedly migrate your posts, pages, categories, users, comments and other content items from Drupal to Joomla at the speed of light, swiftly and accurately. All you need to do is complete a few-step setup - easy even for a non-coder - and your new website will be on its way. We realize how important is your data safety and protecting it is our top priority. Check our
Privacy Policy
to see how we handle your sensitive details.
Estimate Your Own Migration Price
Tutorial
Watch step-by-step video tutorial on how to perform data migration with CMS2CMS and just in five minutes you will be ready to complete full data transfer from Drupal to Joomla!™
Supported Modules
Apart from content, CMS2CMS also moves the most significant modules data from your existing website to the corresponding ones on your new website. So, check out the list of available plugin combinations below. Note. In order to migrate data from a plugin on your current site, please set up its counterpart on the new website before getting started with your migration setup.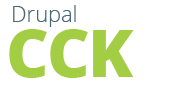 Supported

Drupal CCK

Migration from Drupal CCK plugin is supported to Joomla!™ Kunena, Joomla!™ K2, Default Joomla!™ Content
Save your Time and Efforts for Migration!
All-in-One Migration Service
Your migration needs customizations or you just don't have time to deal with it on your own? Get All-in-One Migration Service and permit CMS2CMS technicians take care of the transfer for you!
Buy a suitable Support Service Package and your information will be moved according to your requirements, saving your time and efforts.
Get Support Package
Basic Data & Design Service Package
You don't have time or resources to migrate content and design from one CMS to another on your own? We have a special solutions for you - Data and Design Migration Packages. CMS2CMS Team developed this service to make migration process as smooth as possible. Now you don't need to find a third-party companies to get a ready-to-use website. Just choose one of our packages and we will perform migration for you!
Contact Us
What People Say?
This service is just what I needed to migrate to Wordpress. It saved me hours of work, and its free (with no hidden costs etc.) - incredible! You rock!
Thank you very very very very very very very very much. You can be sure I'm going to recommend your service
View all testimonials